NewGrip is a family run business based in Portland, Oregon that started out developing gloves for weight lifting, crossfit, and rowing circa 1995. The gloves are a two part system including both hand pads and wrist supports, which can function together or separately.
Early on they found that they had a lot of customers who started using their wrist supports for daily activities like typing and gardening. The customers who really seemed to love the wrist supports were musicians and so they decided to expand their marketing for all the activities that people were using them for. I'm glad they did because a few years back when I was looking for relief for my carpal tunnel syndrome I found them online and they worked wonders for me.
Since then I've been mostly pain free until Jan 2nd of this year when my beautiful baby girl was born into this world. Between my daily activities of drumming, working on the computer and caring for my newborn baby, I experienced a painful carpal tunnel flare up in my right hand and wrist that negatively impacted my drumming.
So I started wearing my wrist supports as much as possible during the day and sometimes even at night. The supports had their work cut out since it seemed like every waking hour was spent utilizing the same muscles in my arms and especially my wrists. After two weeks I started feeling some relief and after four weeks I felt my playing was back to 100 percent.
NewGrip's muscle and tendon support increases the blood flow to the wrists, which sends more oxygen and nutrients to the problem area. You can check out newgrip.com to find out more info about the the science behind it.
They are made in the USA which is great! I also must admit they look pretty handsome on the wrists! Kudos to a great company that has helped so many people!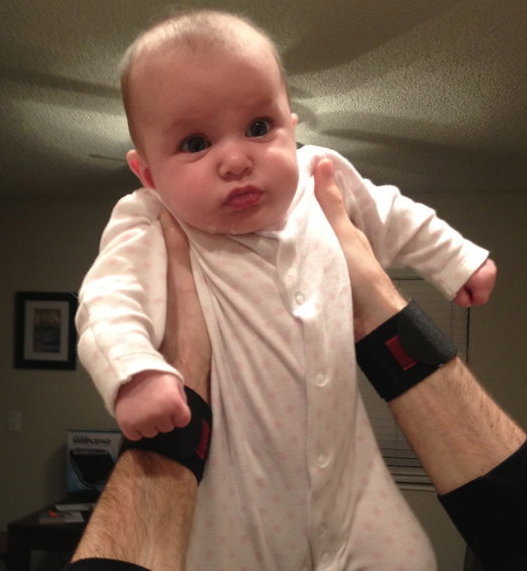 ---
Share